Archive for September 5, 2014
September 5, 2014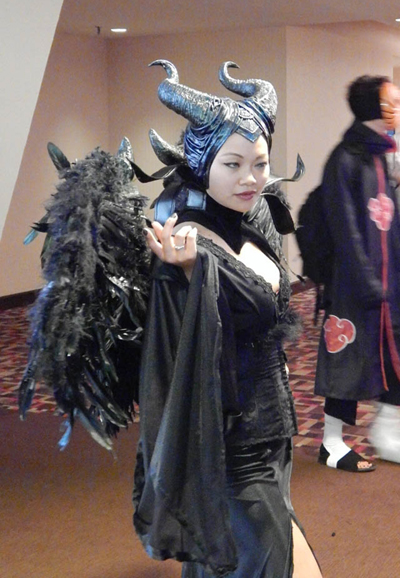 I've tried to avoid repeats of people I recognized in the same costumes from past years. I've identified the ones I can easily. Please post ID's I missed and corrections in the comments.
September 1, 2014
 Attended panels featuring cast members of Falling Skies, Jeri Ryan and Jonathan Del Arco (Voyager & TNG), and a panel featuring Amy Acker, Ron Glass and J August Richards. I also attended a screening of a few short horror/comedy films. Finally, ended the Con with the biggest costume ("cosplay" in the nerd vernacular) party you've ever seen!
Award winning cosplay artist YaYa Han showed up with an amazingly elaborate and detailed costume. The quick phone-pic below does not convey the meticulous detail (the random guy in the picture is actually very tall; Ms Han was on high platform shoes, making the entire outfit 7 feet tall). I'll post some better pictures in the full gallery later this week.